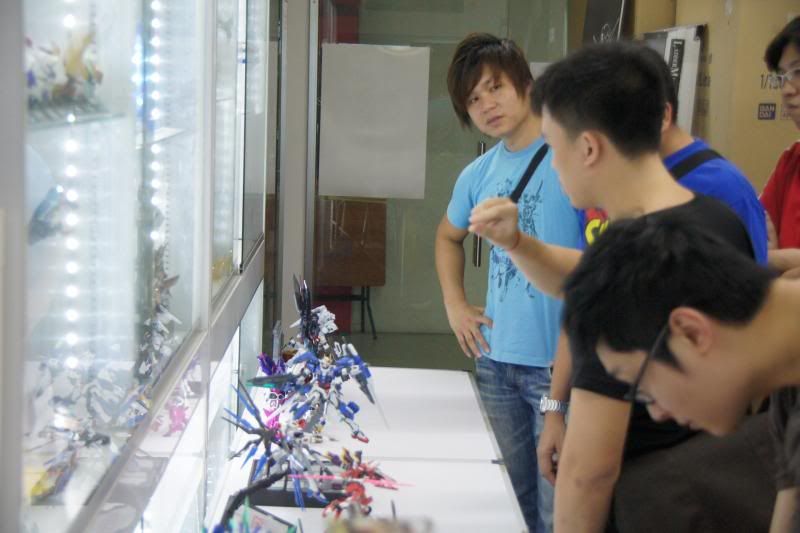 The 2013 mecha groupbuild organized by Gunplanatic has finally come to a close. Personally, I always look forward to all these gatherings where many passionate scale modellers come together to share their works and also have a casual talk cock session as well as sharing tips and tricks on how they do their models. As you can see in the pic above, Kenny (Toymaker) is giving insights on how his magnificent maintainance base skills.
Anyway here are some pictures to share. I apologize for my noob phototaking skills and if i accidentally missed out any kits.
1st place
If displaying ur gundam wasn't gratifying enough already how about winning the groupbuild! This MG Epyon Gundam won the judges over with its magnificent marble paint effet and also it's smooth finishing. Who would have thought of that. Sorry but this pic does no justice at all to this entry which won 1st place!
2nd Place
In 2nd place, The weathered Geara Zulu done by Chocofalcon. A up and coming modeller who won the best new comer award last year. It comes with a nice and compact diorama as well. Great effort on this one!
3rd Place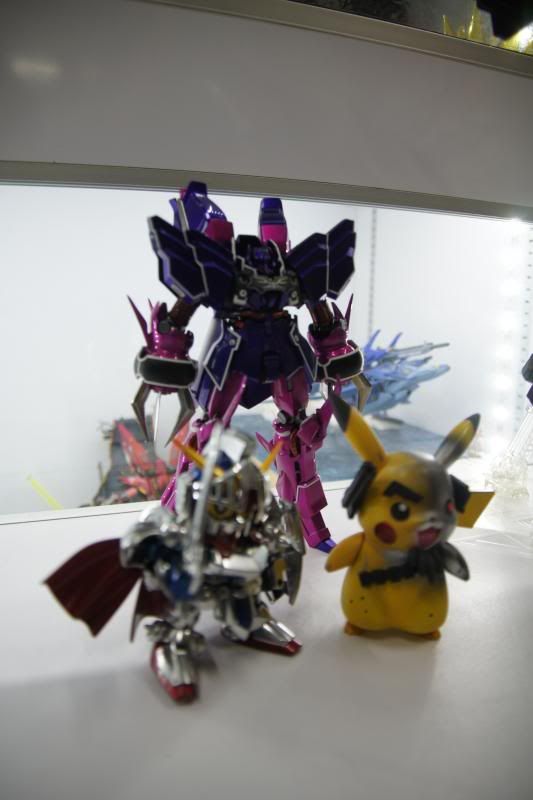 3rd place is this sexy Rozen Zulu in candy colours. This one gives a very elegant feel to it. Nice finishing as well. Thank God i didnt bring my girlfriend to this event if not she will probably ask me to make one like this for her. LOL. The Terminator Pikachu also won most creative award!
4th place
This is my entry. The MG-ized G Bouncer converted from the Age-1 spallow.


5th Place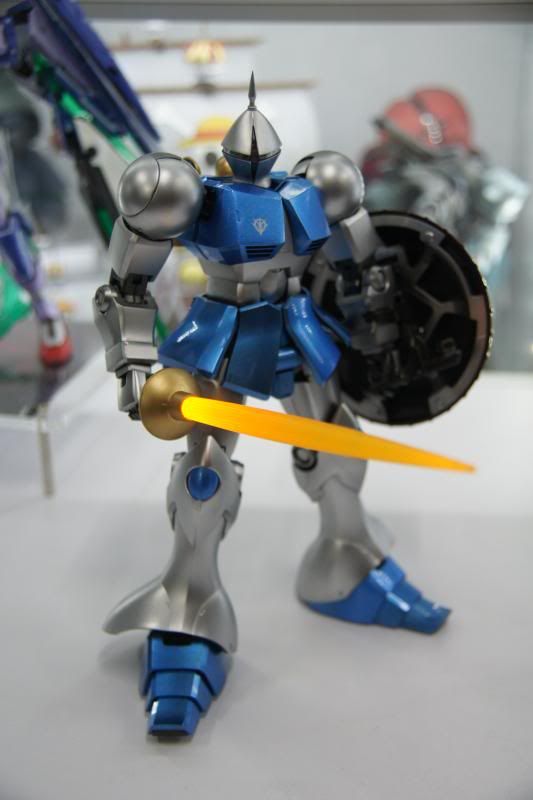 Yet another bling mech! Coming in 5th place, the MG Gyan. Seriously this gyan is already giving me ideas. Regret not getting hold of this model kit right then as HAW was having a 30% discount for model kits! DAMN!
Merit Winners
I personally don't like the 00 7 Swords but after seeing this one. I really don't regret buying a snapfitted one afew weeks ago for just $40. :) Nice decal placement and i really like the ala toymaker base concept.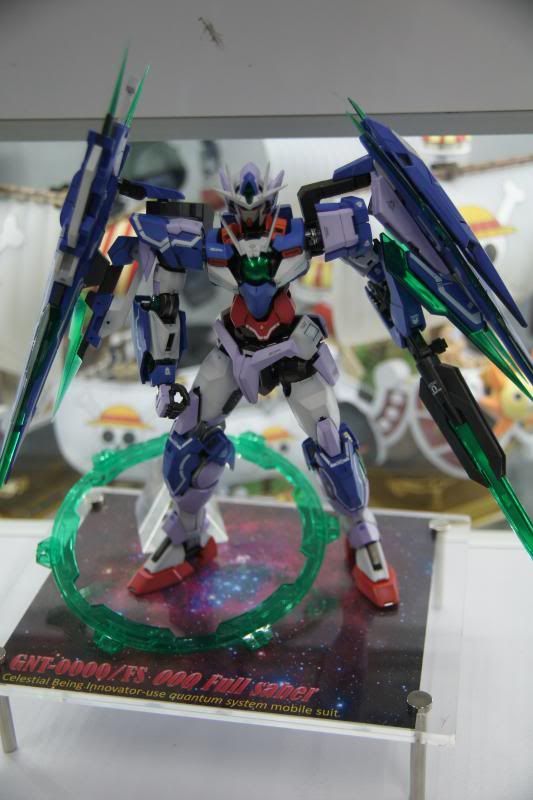 If you guys do read my blog then i suppose you would have probably seen this one. The Double 0 Qan(T) done by my long time modelling friend Jayesh. Really digging the nice subtle violet pastel hue.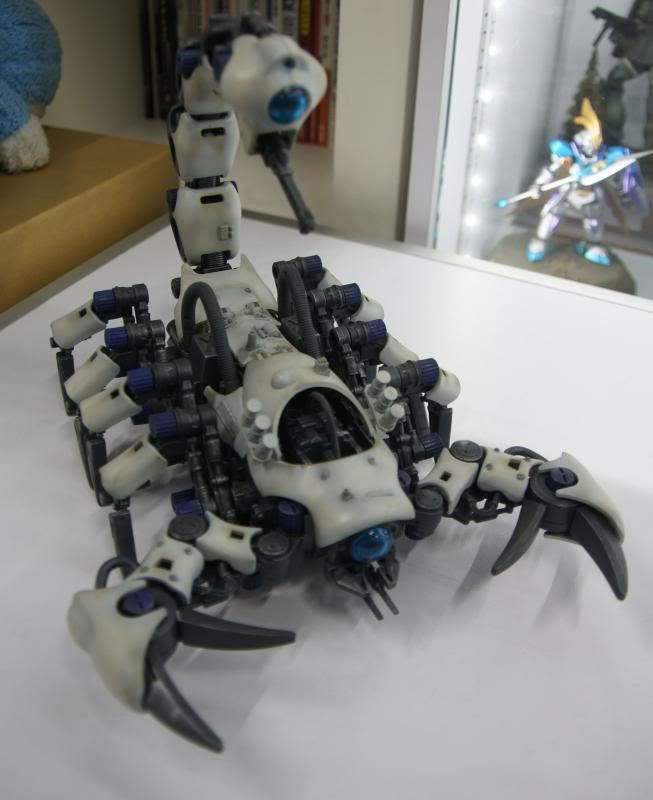 And what do ya know. A Deathpion! This vintage zoid kit is a MUST HAVE for every Zoidians out there. Very nicely shaded kit. Looks deadly lethal if u ask me.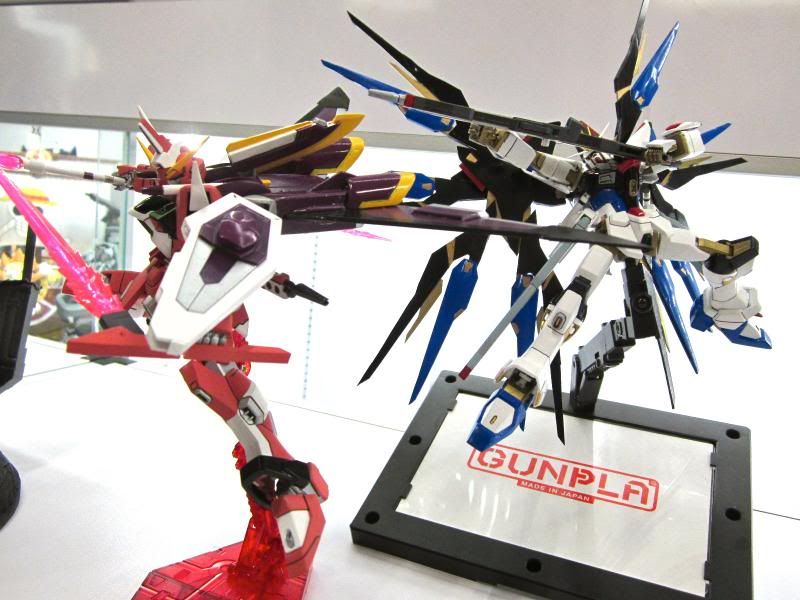 Stole this picture from my friend Waylander. This guy basically scratchbuilt most of the Strike Freedom backpack and made it into his own RG-like SF. Was too busy talking to him about why he didnt just use an RG kit to bash the SF. Impressive work. Kudos to you.
This groubuild was hosted by HAW. For those of you who do not know where this place is, it is at 12 Arumugam Road, Lion Building B, #06-04. As i walk into the shop i was greeted by mountains of gunpla. This is truly a haven for gunpla modellers. It is everything Gunpla! <3 p="">3>
And the best part thing of HAW is their of course their display of finished works by various Pros! Only the BEST OF THE BEST works are allowed to be displayed at this place. It is truly the shrine of greatness. It is my dream to one day be able to display my works at HAW and HAG among the legendary works such as the Trinity beast and the Destroy gundam. Sadly I wasn't able to take many of the nice models as they were being blocked. :(
A very sexy MG-ized Providence done by Leon
And my all time favourite PG Strike Freedom of all time! if you thought Keita's strike freedom was the bomb. Imagine this one, but UPSIZED!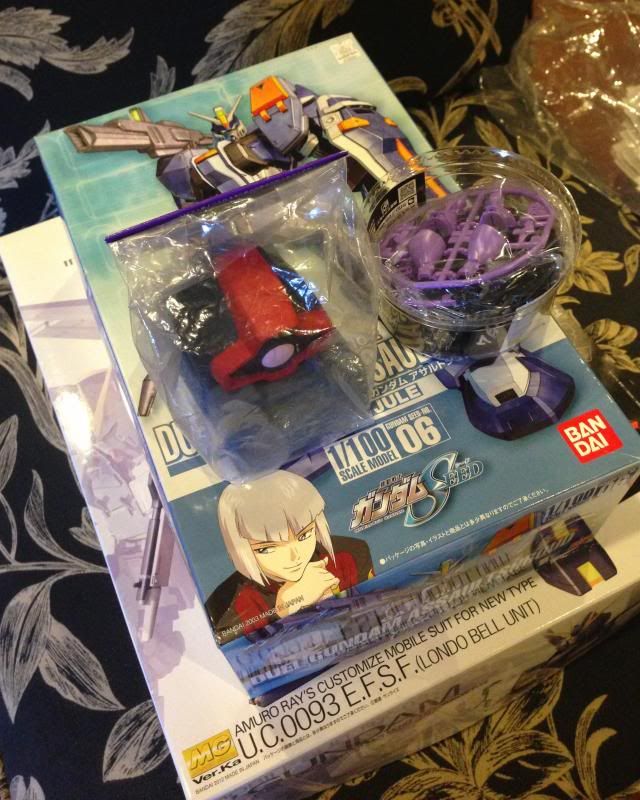 Some of the prizes i won. A 1/100 Scale Duel Gundam, a Dom piggy bank and a cup noodle dom! This Duel gundam brings back memories. this was the first airbrushed model kit i saw displayed at Takashimaya Toys department. And it was right then i fell in love with Gunpla. I even had to fight with my friend over the last piece at Forum Toysrus for this Duel Gundam. haha.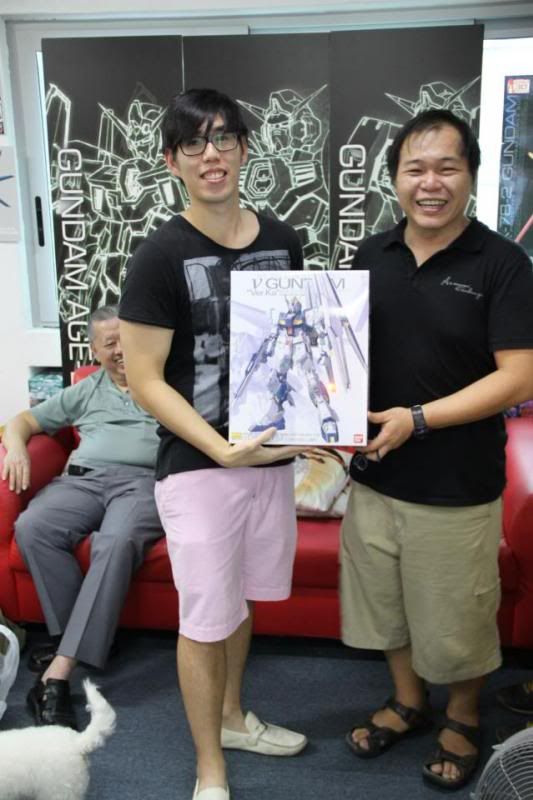 And what a perfect way to end the day with the First Place Lucky Draw Prize: MG Nu Gundam Ver. Ka! I literally screamed WoohOO when i won this one. :)
Finally a shoutout to the organizers of the gunplanatic event and also thelovely Sam and Joyce for hosting the event. Thank you for all your effort and hardwork!